This is a solution post for Cummins INSITE 27206 error:INSITE is unable to retrieve Certification Code information.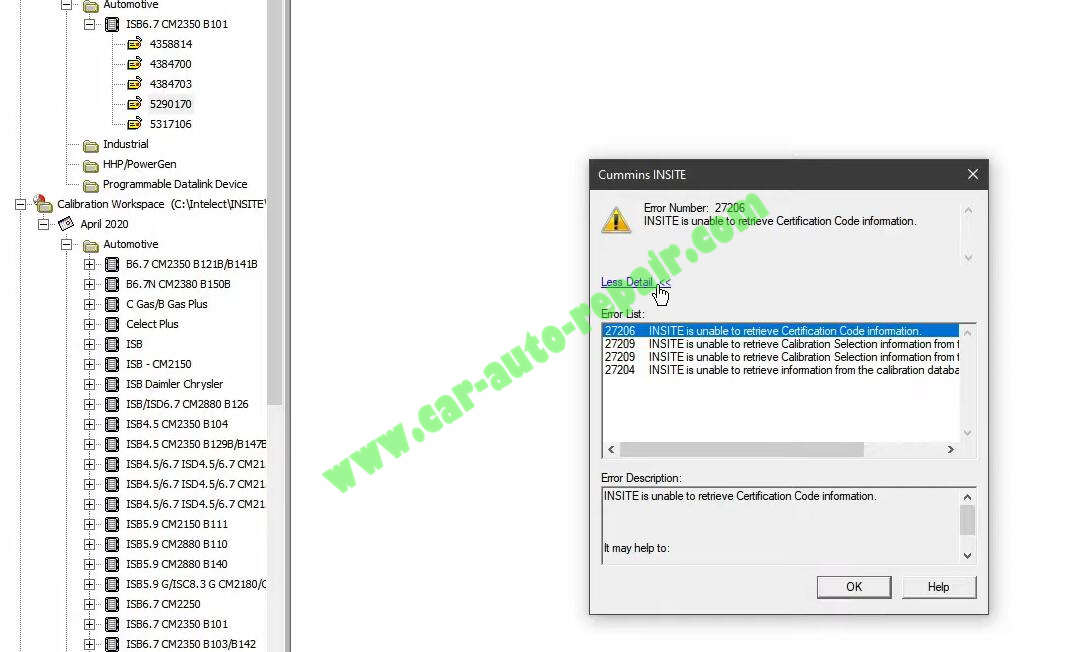 If you need Cummins INSITE software refer to:Newest Cummins Insite 8.6 8.4 Free Download
Go to search "Add or remove programs" and run it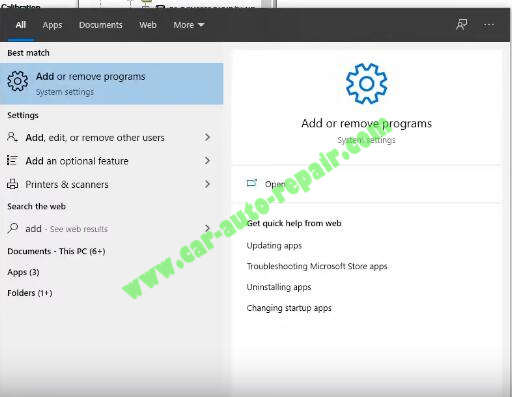 Then search "Microsoft Office Access database engine".(If you do not have it,please just Google to search and install it.)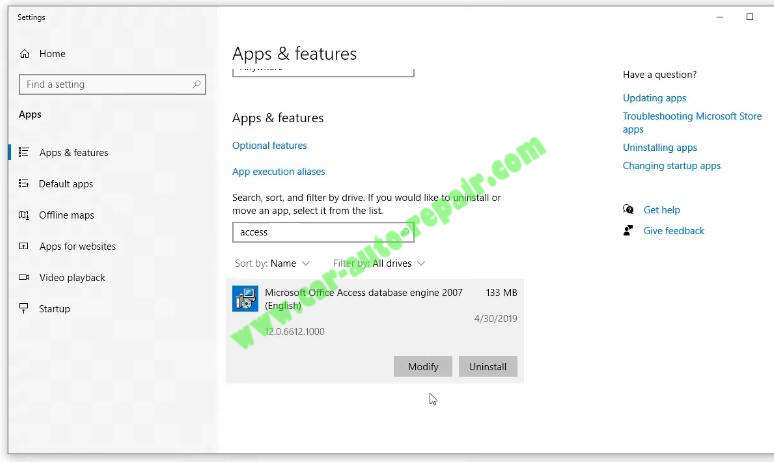 Click "Modify" butt to re-install it again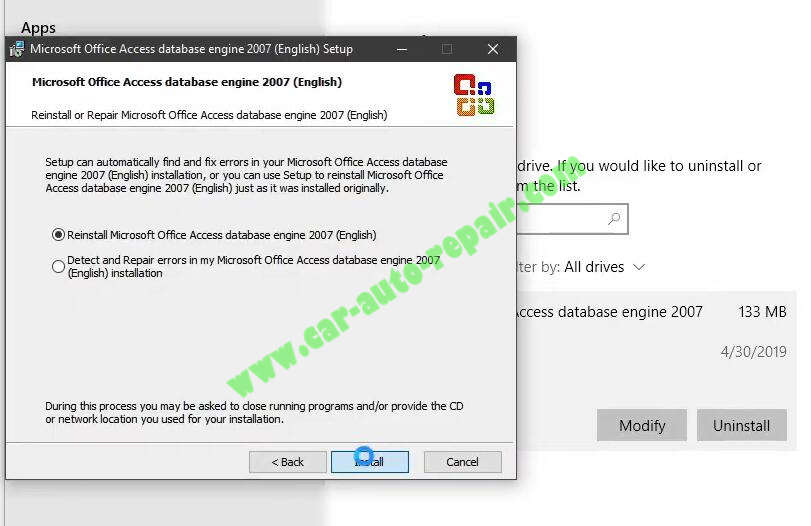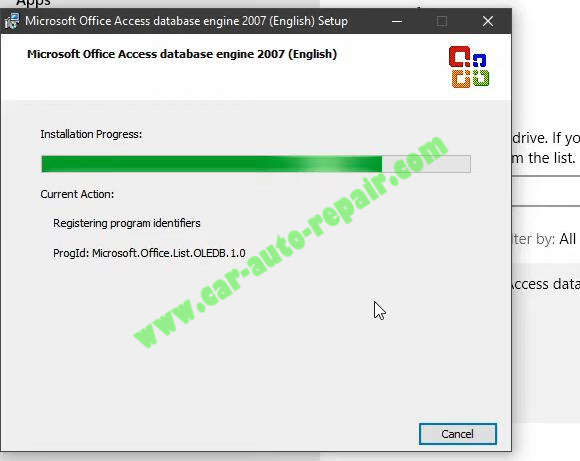 Then restart Cummins INSITE diagnostic software.
Now it can work correctly.
(Visited 142 times, 4 visits today)