This instruction will guide you on how easy to program a new key and fob remote for Chrysler, Dodge and Jeep vehicle. You only need one working key to program a new smart key fob, and you can program more than one key if you need. If you want to know more cases about Dodge, please refer to DODGE REPAIR.
Preparation:
Simple Key Programmer for Many Chrysler, Dodge, Jeep, Ram, Volkswagen Vehicles with Key
Procedure:
We need to activate the fob that comes with simple key programmer.
Find the activation code from the instruction manual. In my case this is 2017 Dodge Ram the , the code is 314. To enter the code, we're going to use the lock button as the first digit.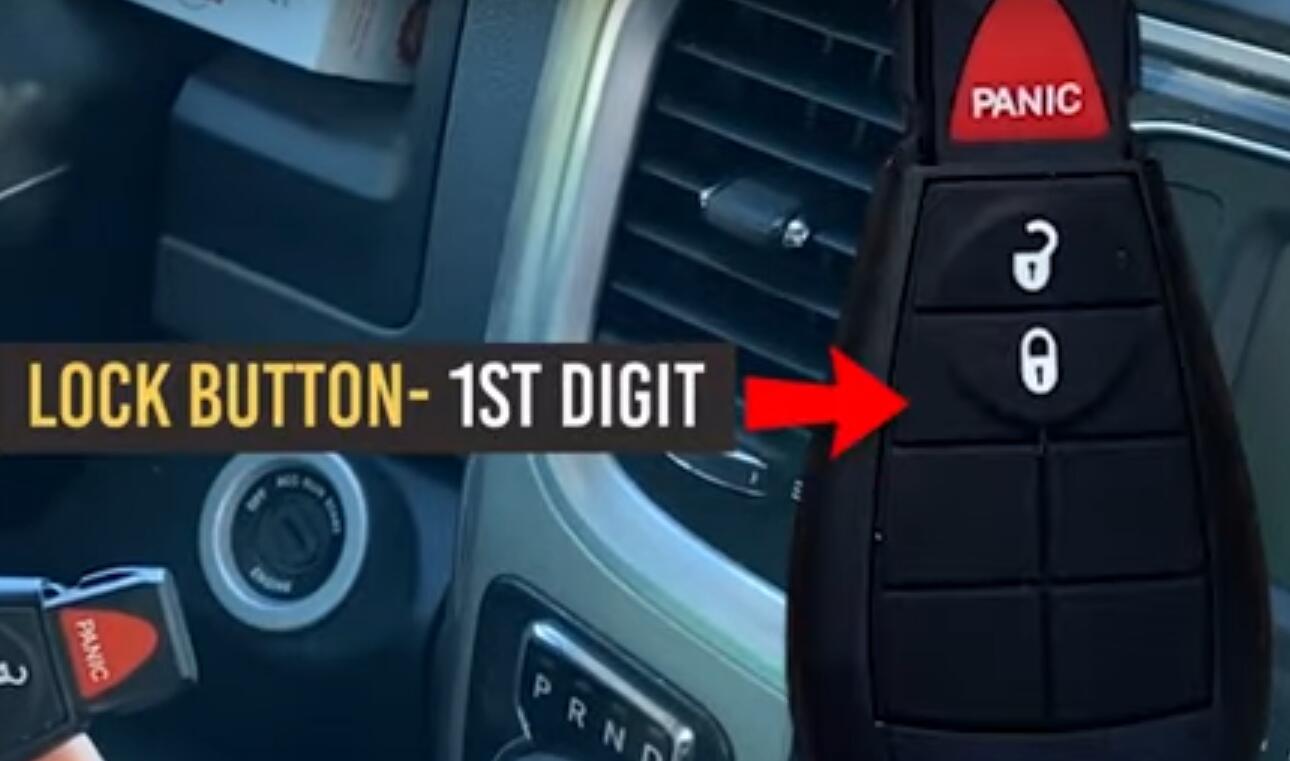 PANIC button as the second digit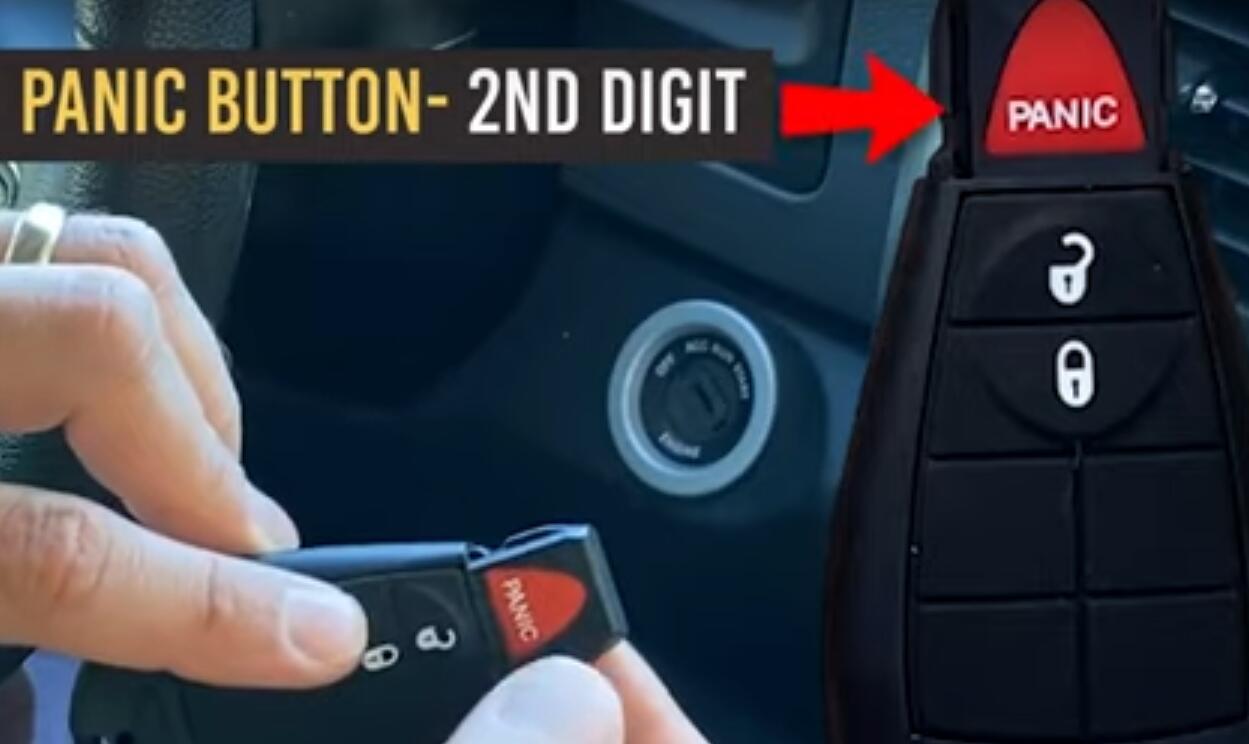 Unlock button as the third digit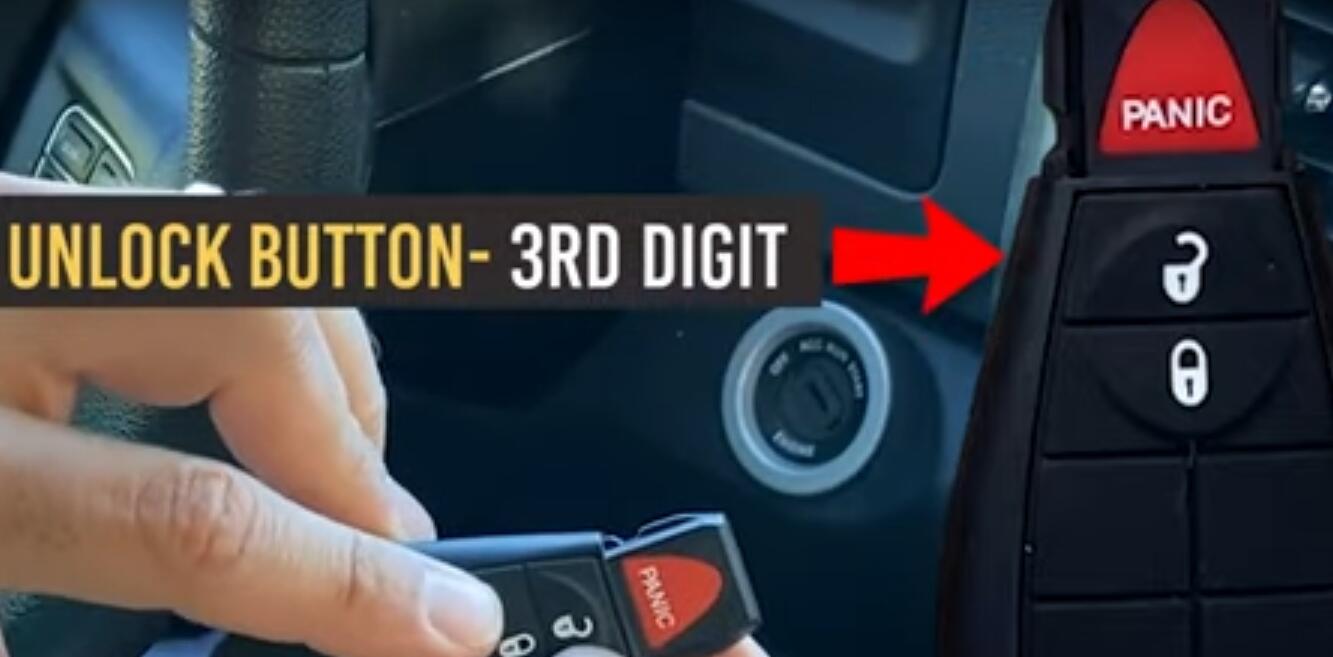 Press and hold panic and lock button together until a little blue light to turn on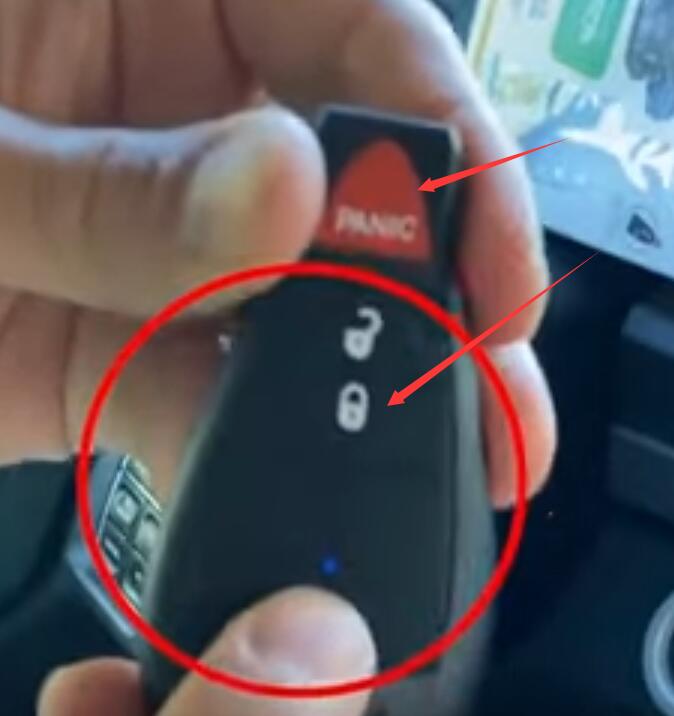 Press lock button three times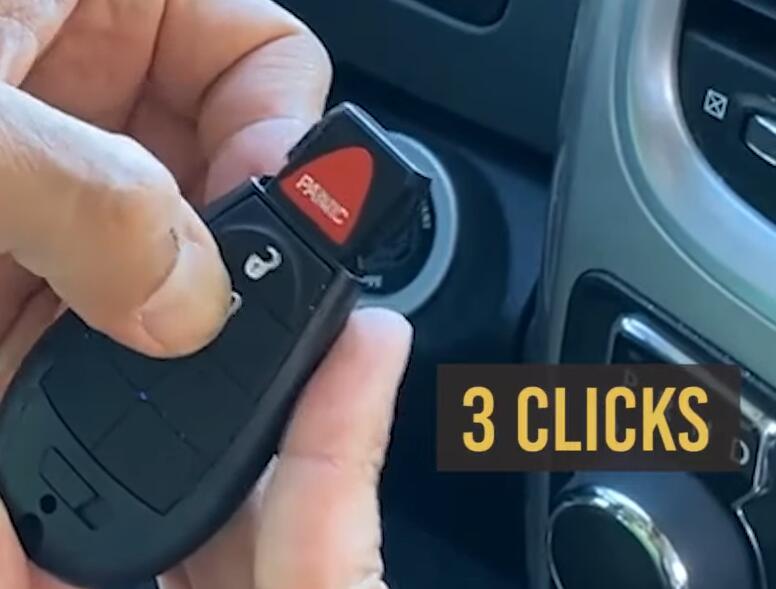 Press PANIC button one times
Press unlock button four times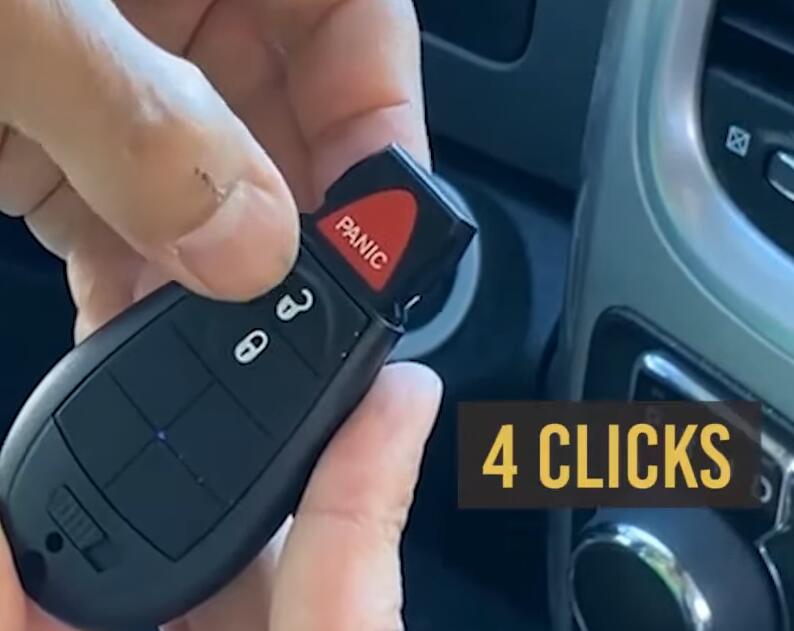 Press the PANIC and lock buttons together and the light will blink back the 314 code, this has been activated and is now ready to be programmed.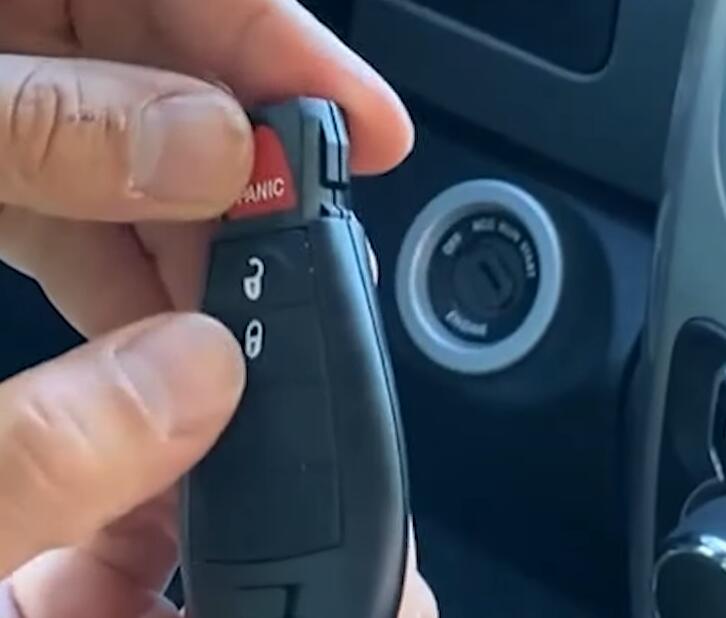 Take our simple key programer and read the instruction manual to find we need to turn to dial position number four.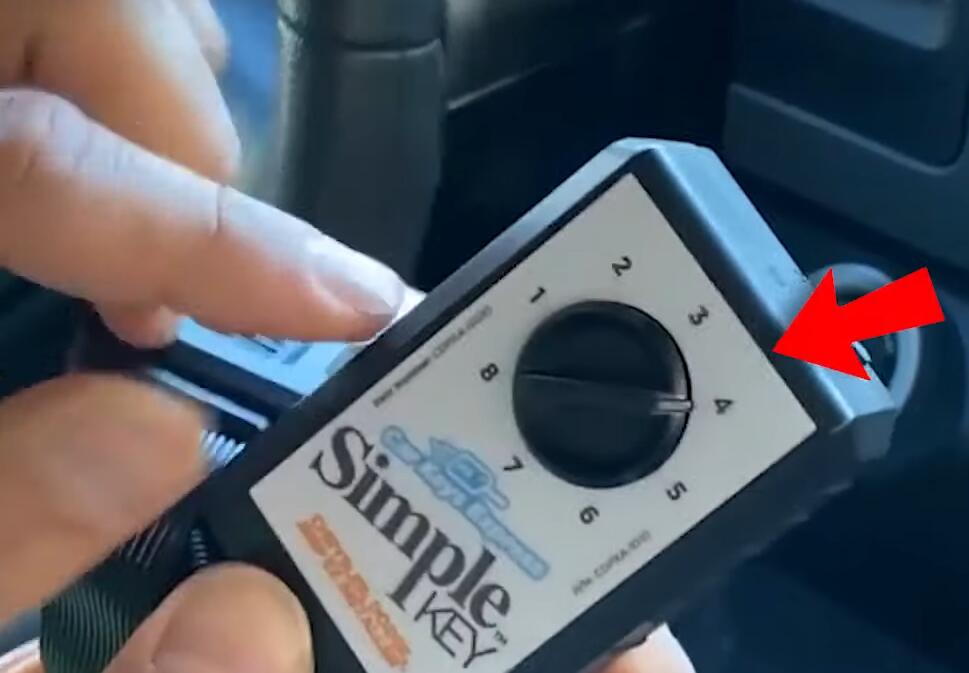 Take out tamper evidence seal to plug it to obd port.
Note: it will only program for this particular vin number, but you can do more than one keys with it.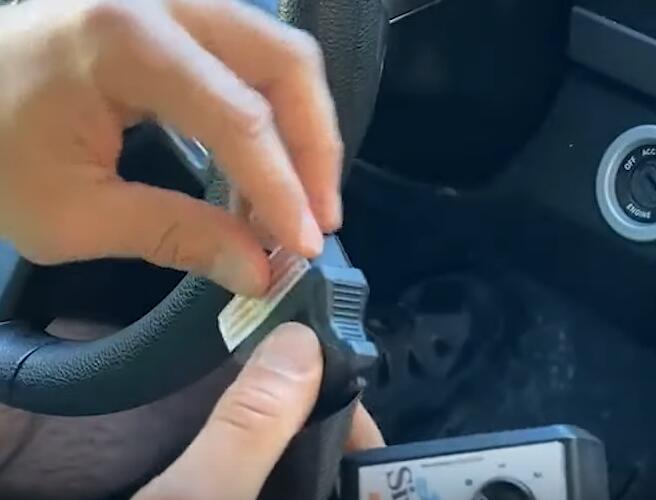 All the doors shut, start the vehicle with working key.
With the engine running, plug it into the obd2 port.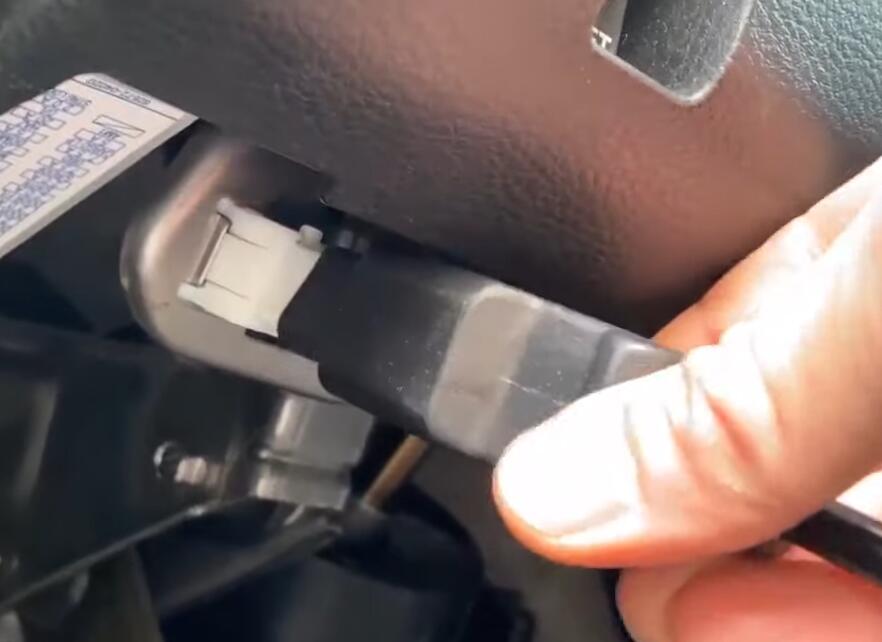 Simple key programmer gave three quick beeps. It means communicated properly with the vehicle.
Turn the engine off and pull our working key out.
Take our new key and insert it into the ignition. Push the button on top of the simple key programmer.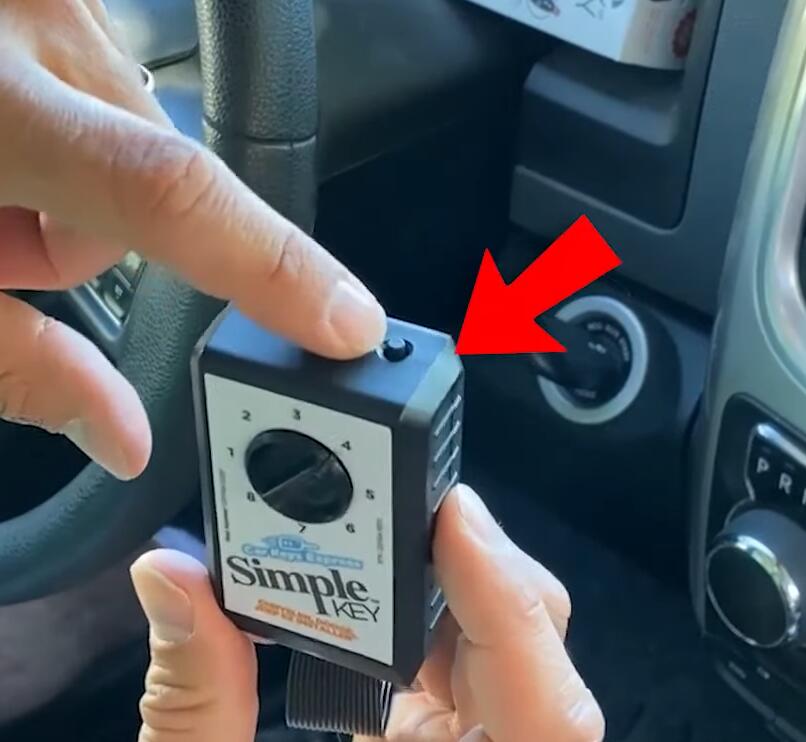 After heard three quick beeps , remove the key, then push the button on top of the simple key programmer again until you heard beeps.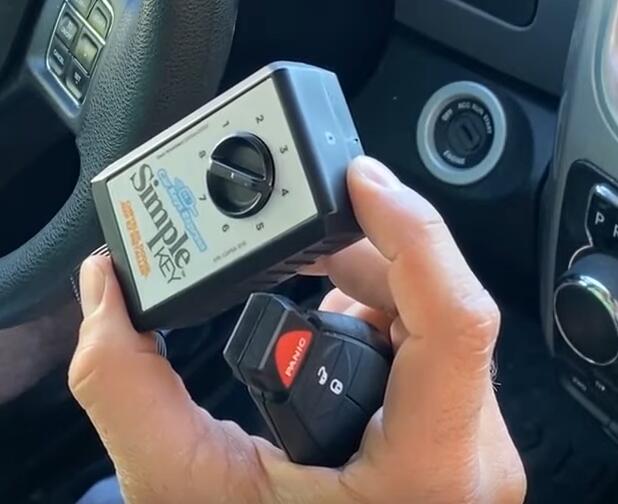 Pairing process has been completed.
For more Dodge key programming, please click here:Dodge key programming
(Visited 259 times, 1 visits today)