What is CDVR PC Software?
CDVR (Caterpillar Digital Voltage Regulator) PC software,it is software to use for CDVR module programing,and it is a microprocessor based control designed to provide precise voltage control, robust transient response, and generator protection with industry leading features and versatility.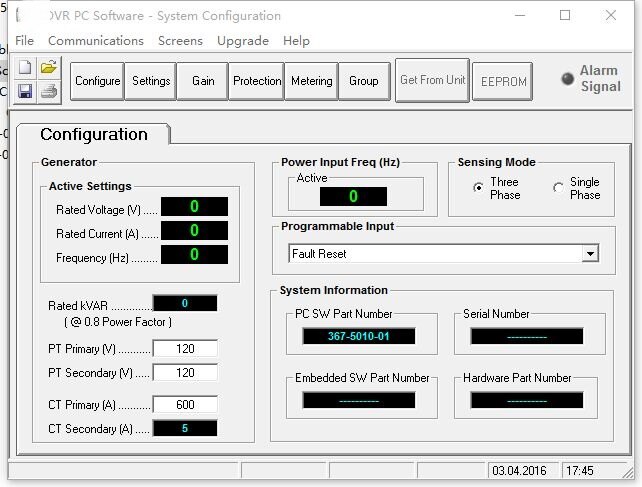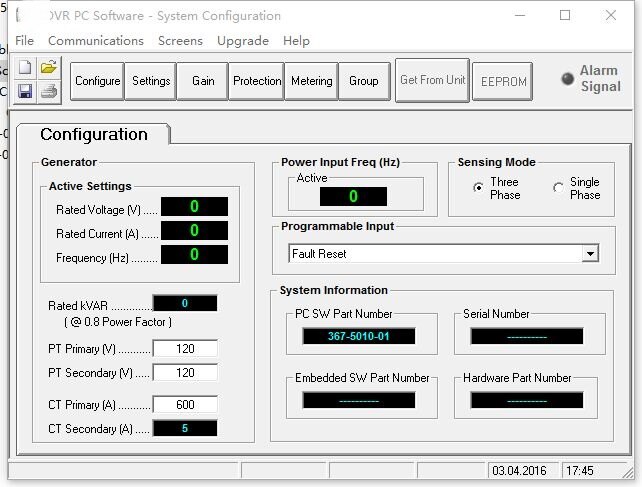 CDVR PC Software Features:
Microprocessor based control featuring choice of three control modes standard:
–Automatic Voltage Regulation (AVR)
–Power Factor Regulation
–Reactive Power Regulation (Var)
Programmable stability settings.
Soft start control with an adjustable time setting in AVR control mode.
Dual Slope Underfrequency (volts/hertz)regulation.
Three-phase or single-phase generator voltage(RMS) sensing/regulation in AVR mode.
Single-phase generator current sensing for regulation purposes.
Field current and field voltage sensing.
Five contact sensing inputs for system interface.
One common LED for visual indication of Alarm and Shutdown fault conditions.
Fault Shutdown Driver and Alarm Output Driver for indication of Alarm and Shutdown fault conditions.
Generator paralleling with reactive droop compensation and reactive differential compensation.
Line drop compensation.
Remote communication
Ten generator protective functions.
CDVR PC Software Free Download:
https://www.4shared.com/get/q2BRssXOba/CDVR_PC_Software.html
(Visited 274 times, 1 visits today)