In this article i will show you a BMW key programming case,how to use Autel IM508 to program a new smart remote key for BMW 320d 2008 E90 CAS3 by OBD.
BMW E90 CAS3 Smart Key Adding by IM508 Procedures:
Connect IM508 programmer to BMW E90 obd port
Select [IMMO]–>[BMW]–>[Smart Mode]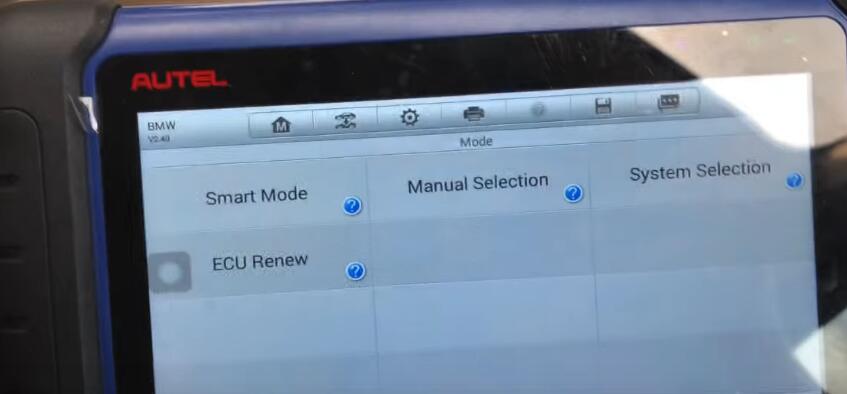 Then Autel IM508 will scan immobilizer system,engine system,transmission system.
When processing finish show you as below result,if you get fault code you need erase it before programming.
Press [OK] to continue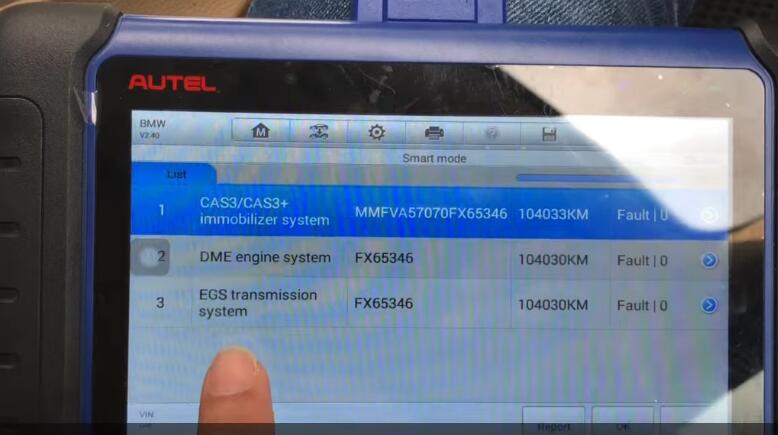 Select [Key learning]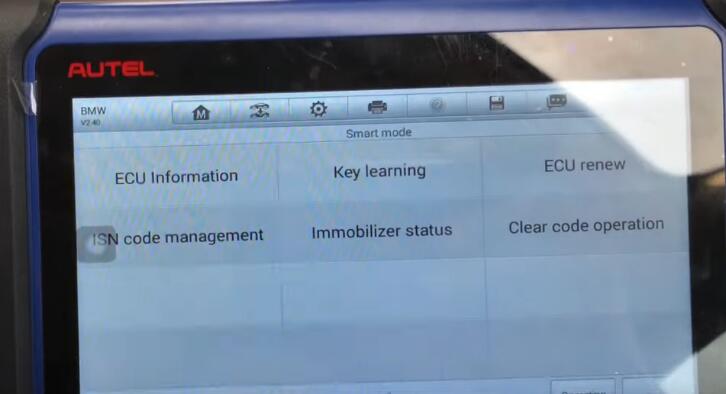 After then,IM508 will show you the vehicle detail information as below,check and press [OK] to continue.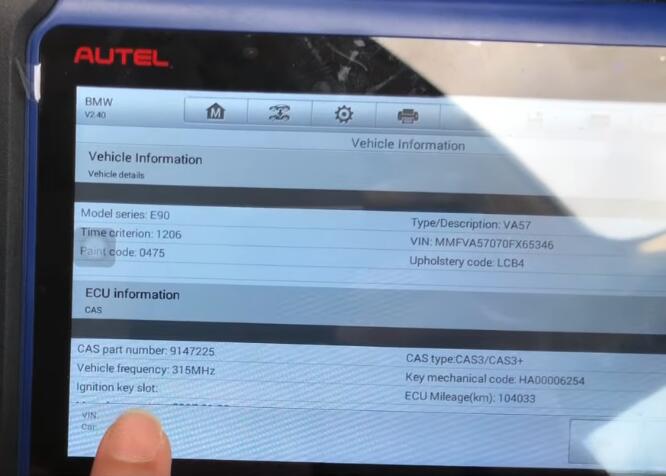 Note:
1.[Add key] and [All key lost] is available for current CAS
2.Key learning process requires networking to obtain data,please set up the network ensure that it is connected to WIFI and keep this state during the whole process.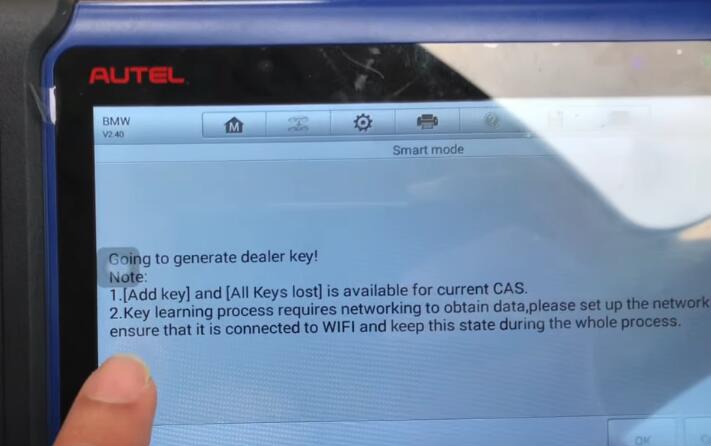 Remove the key from the ignition switch.If it is a smart key,please take the key out of the car.
Please be sure to operate as required,otherwise this may make the vehicle abnormal!If the vehicle is abnormal after read out the key information,please try performing [Clear DTC] to make it back into normal status.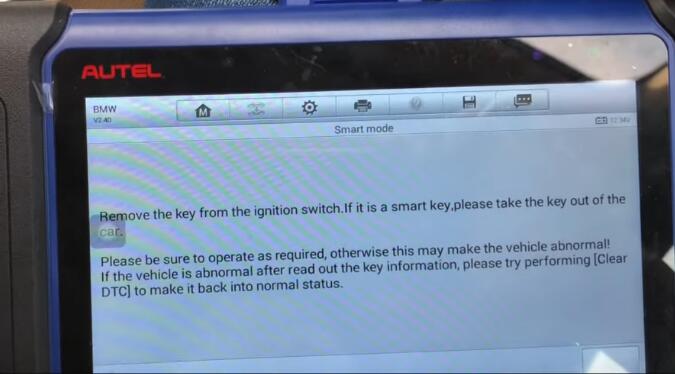 Read key information success!
Whether to do the backup of the original key data?
Press [Yes]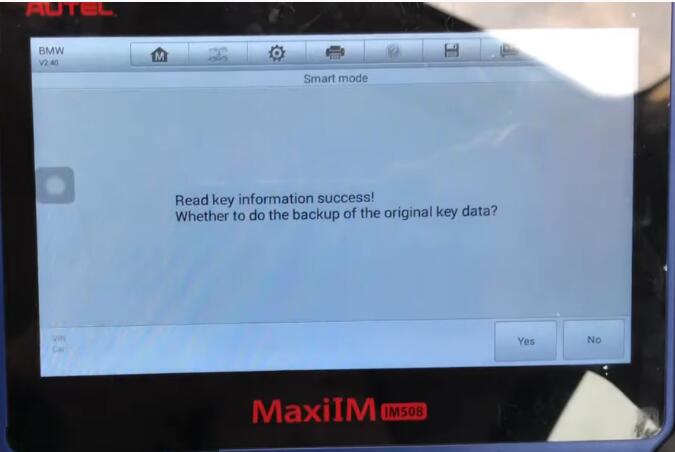 Input the file name and save it.
After file saved successfully,it show you the key information as below
Customer key is number 5,from 1-4 are all disabled,so can not program if not "Enable"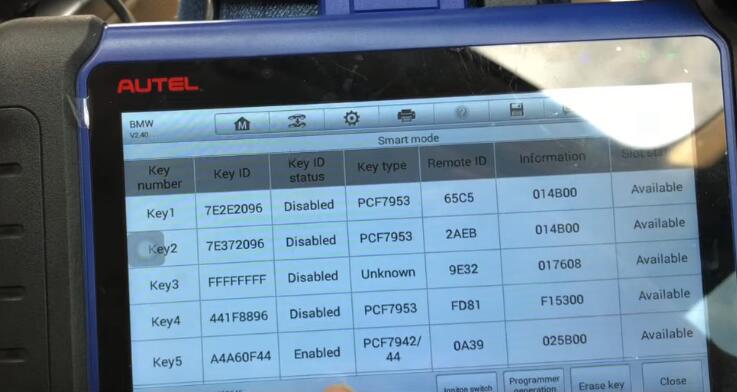 We back to Smart Mode menu,select [System Selection]–>[Immobilizer]–>[Cas3/Cas3+]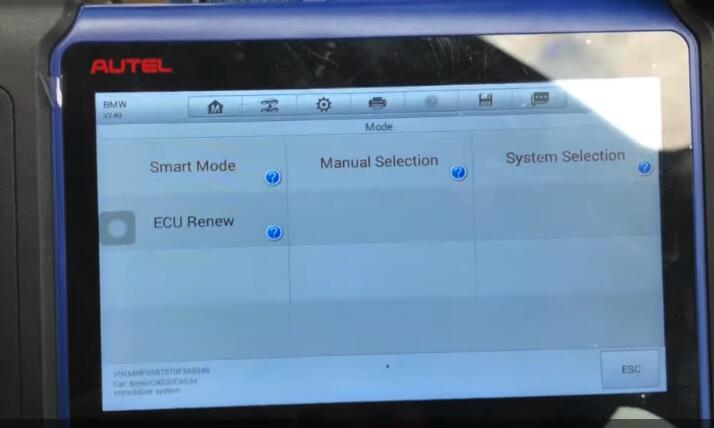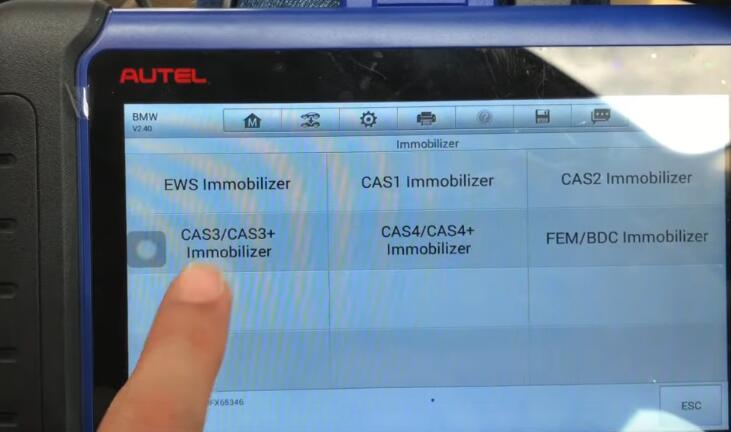 Select [Key Operation]–>[Enable/Disable Key]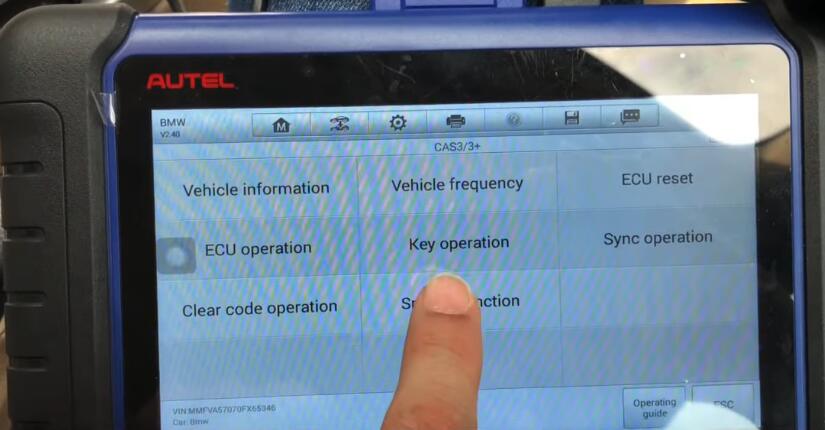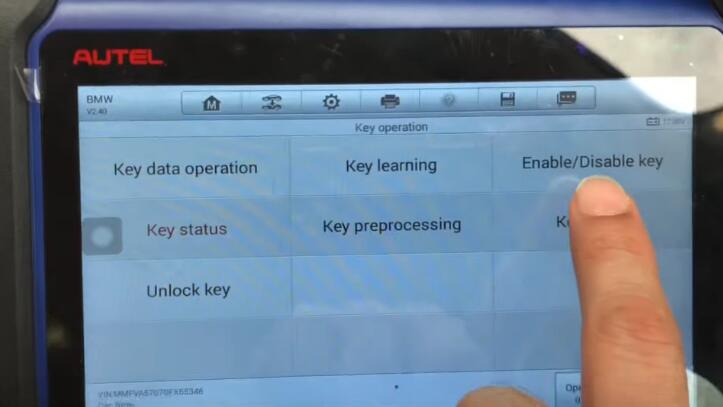 Please insert a work key and switch ignition on first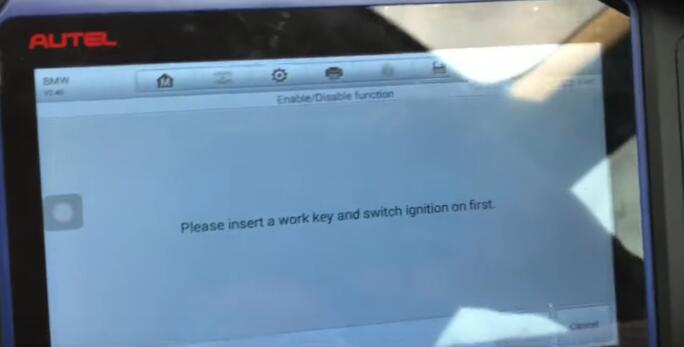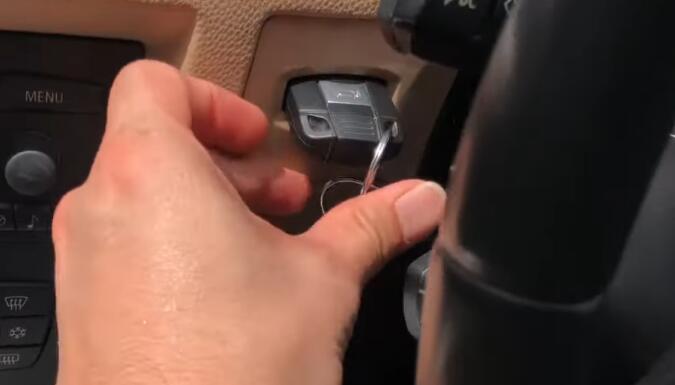 Select [Key number 3],then press [Enable] button to activate it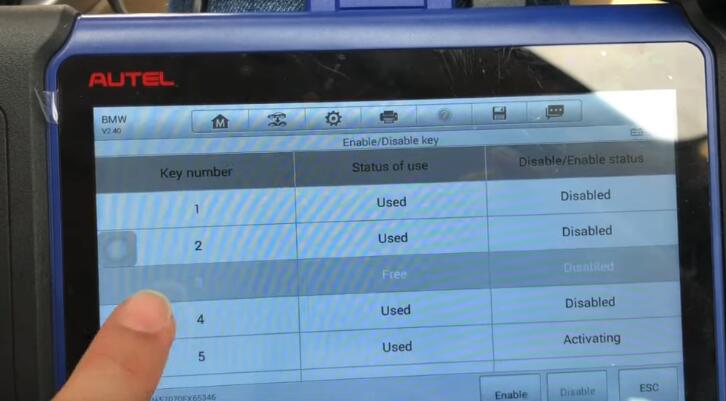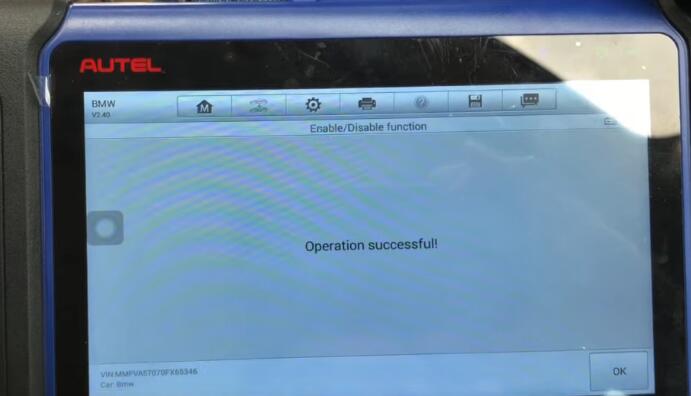 Here i enable key 3,key4 and key7
Then back to menu to select [Key Learning]–>[Key learning by OBD]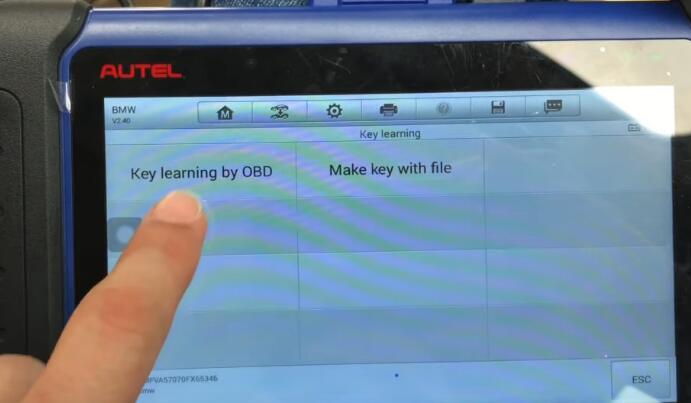 Please switch ignition ON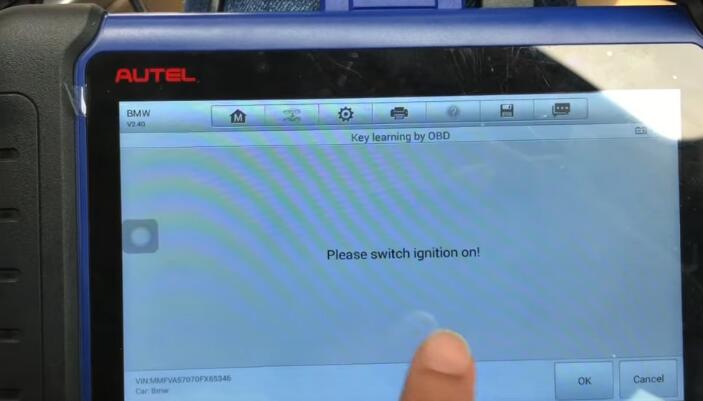 Remove the key from the ignition switch.If it is a smart key,please take the key out of the car.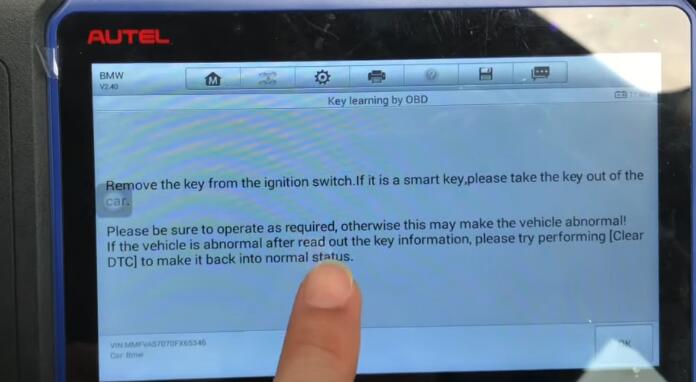 Key3,Key4 and Key7 are enable,here we select [Key3],the press [Programmer generation key]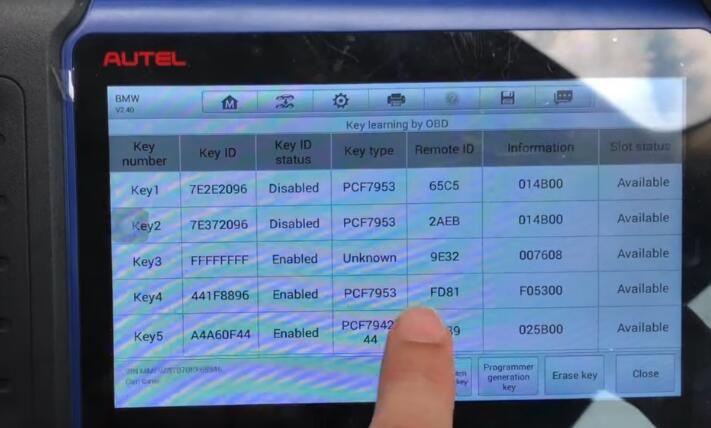 Select [Semi-smart key]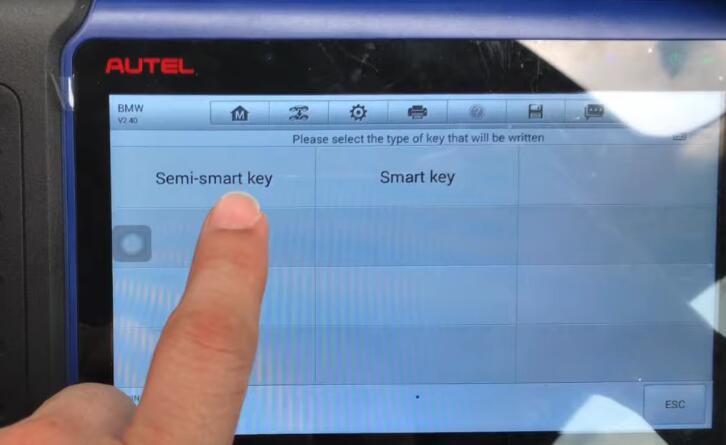 Please connect the device to the programmer and put the new key into the programmer card slot.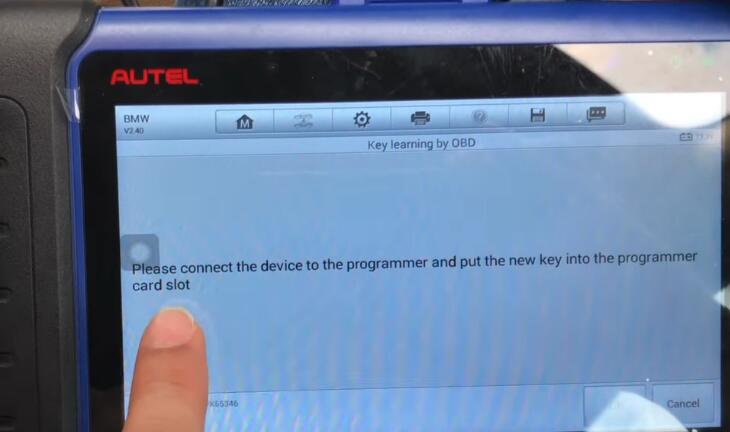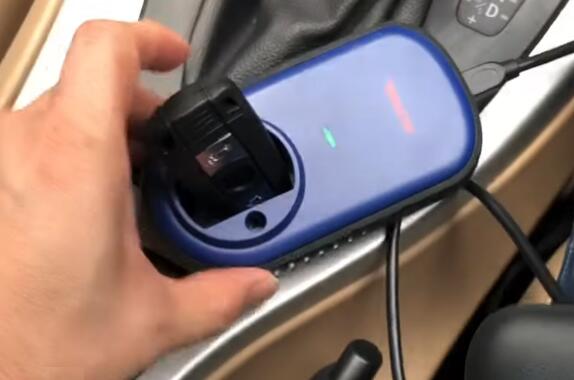 Writing key,please wait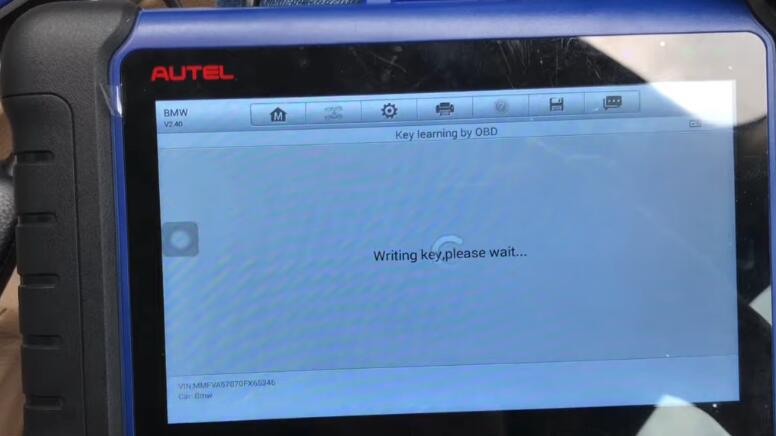 Generating dealer key success.Please insert the key into the ignition switch to start the car once.
If the Vehicle cannot be started,or the ELV is displayed on the instrument,please synchronize the ELV or DME according to the situation.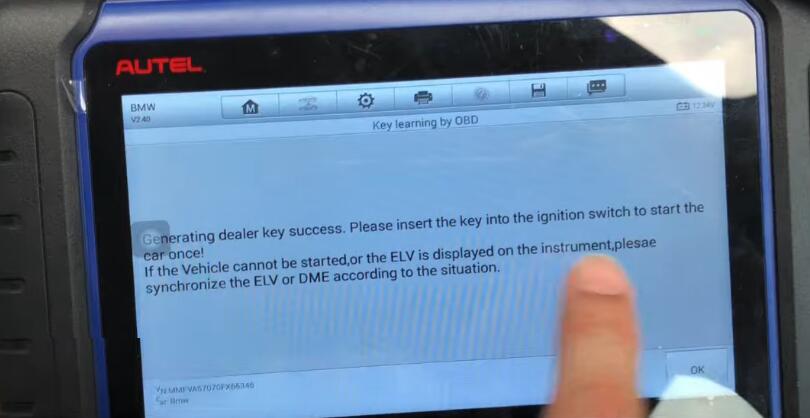 Test to start engine and remote function,both work well.
(Visited 212 times, 1 visits today)